Get the Lasting Shine & Protection of a Ceramic Coating in Minutes
Developed Over 3 Years & Made in USA
3698+ Verified Reviews (4.9 / 5 Stars)
SALE ENDS SOON >> Claim Your Discount Now!
Facebook Promo Ends Soon - Act Fast!
Why Ceramic Spray Is The Best Consumer-Grade Ceramic Coating:
The Easiest To Apply On The Market
Simply spray-on the coating with microfiber sponge and buff to a nice shine with a microfiber towel. No need to worry about leveling, paint correction and other technical challenges with traditional ceramic coatings!
True Ceramic Coating Nanotechnology
Not just another Sio2-infused quick detailer. Ceramic Spray™ is a heavy-duty coating; it chemically bonds to your clear coat in the same way a 9H Ceramic Coating does.
Repels Water, Dirt, Street Grime & More
No more washing & waxing each month. Our formula is extremely hydrophobic; your car repels water and keeps dirt & debris from sticking.
365 Days of Protection
Provides a minimum of 6 months protection and typically lasts for over 12 months.
YOUR 15% DISCOUNT HAS BEEN APPLIED BELOW:
Pro-Detailer Tip: To maximize your savings as a first time customer, we've extended your 15% OFF discount to our 3 bottle bundle and 6 bottle bundles w/ FREE Shipping for an even better cost to you!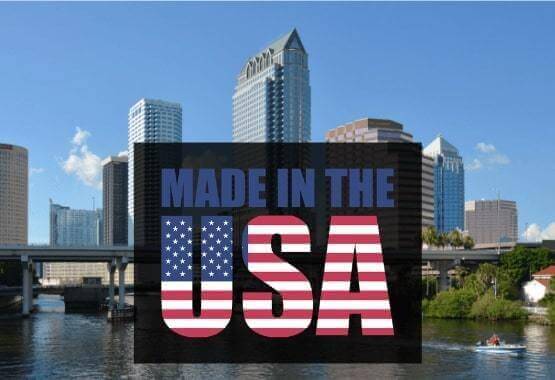 MADE IN THE USA
Our custom formulations are made right here at home in America. All of our products are produced and tested by hand in Tampa, FL.
We employ American workers across multiple states (FL, NY, CT, & CA) and pay competitive wages to our hard workers.
THE STORY OF TORQUE DETAIL
TORQUE Detail was started in 2012 by Frank Mitchell. Previously Frank owned a professional detailing business for over 30 years before starting TORQUE Detail.
Frank has been manufacturing small-batch automotive chemicals and creating his own formulations to maintain his classic car collection with premium detailing products.
The 100% No-Risk Promise & 60 Day Money Back Guarantee
We offer a 60-Day 100% Money-Back Guarantee. If for any reason you don't like the product, we'll refund you 100% of your purchase price within 60 days of purchase.