DETAIL YOUR CAR IN 15 MINUTES OR LESS
Turbo is a ceramic waterless detailer with shine boosting nanotech that cleans while enhancing your current wax or ceramic coating.
--- As Featured On ---
YOUR DISCOUNT EXPIRES IN:
Why Turbo Will Change How You Keep Your Car Clean
The 12 Minute Detail

"Start to finish I can detail my Corvette in 12 minutes with Turbo." - Mike J

Enhances Shine + Extends Protection

"You'll see instant high gloss shine and the ceramic in Turbo will help extend the life of any coating. "Dirt and bugs come right off plus the shine is awesome." - James M

Dirt & Dust Won't Stick

"Dirt after rain and dust in the garage was always a problem but Turob with anti static keeps it off. My cars look like the day I washed them!" - Keith R

Over 500 5-Star Reviews

Over 25,000 customers have quickened their detailing with Turbo! Wash your entire car without a single drop of water!
WHAT VEHICLE OWNERS ARE SAYING
Fantastic Shine

I was very skeptical about ordering this product with all the email hype about car coatings that produce shine and beading. It looks just like new and so do the chrome Z-51 wheels. I will be ordering more when I am getting low!! - Charlie F

Easy On Easy Off

Great product easy on easy off dirt and bugs come right off the shine is awesome. If you are looking for car care products you can't go wrong with torque products. - James M

Better than Mirror Shine

Yes, you read the title correctly. I have both and Turbo Waterless Detailer is easier to apply and it offers an even better shine than Mirror Shine. I loved what it did to my 370Z is, in my opinion, a step above. Try it out, I think you will agree with me. - Mike M.
YOUR DISCOUNT HAS BEEN APPLIED BELOW:
Pro-Detailer Tip:To maximize your savings as a first time customer, we've extended your discount to our 3 bottle bundle and 5 bottle bundles w/ FREE Shipping for an even better cost to you!

THE STORY OF TORQUE DETAIL
TORQUE Detail was started in 2012 by Frank Mitchell.
Previously Frank owned a professional detailing business for over 30 years before starting TORQUE Detail.
Frank has been manufacturing small-batch automotive chemicals and creating his own formulations to maintain his classic car collection with premium detailing products.
The 100% No-Risk Promise & 60 Day Money Back Guarantee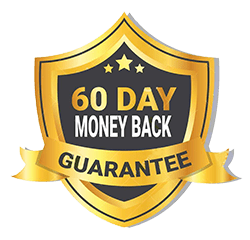 We offer a 60-Day 100% Money-Back Guarantee. If for any reason you don't like the product, we'll refund you 100% of your purchase price within 60 days of purchase.